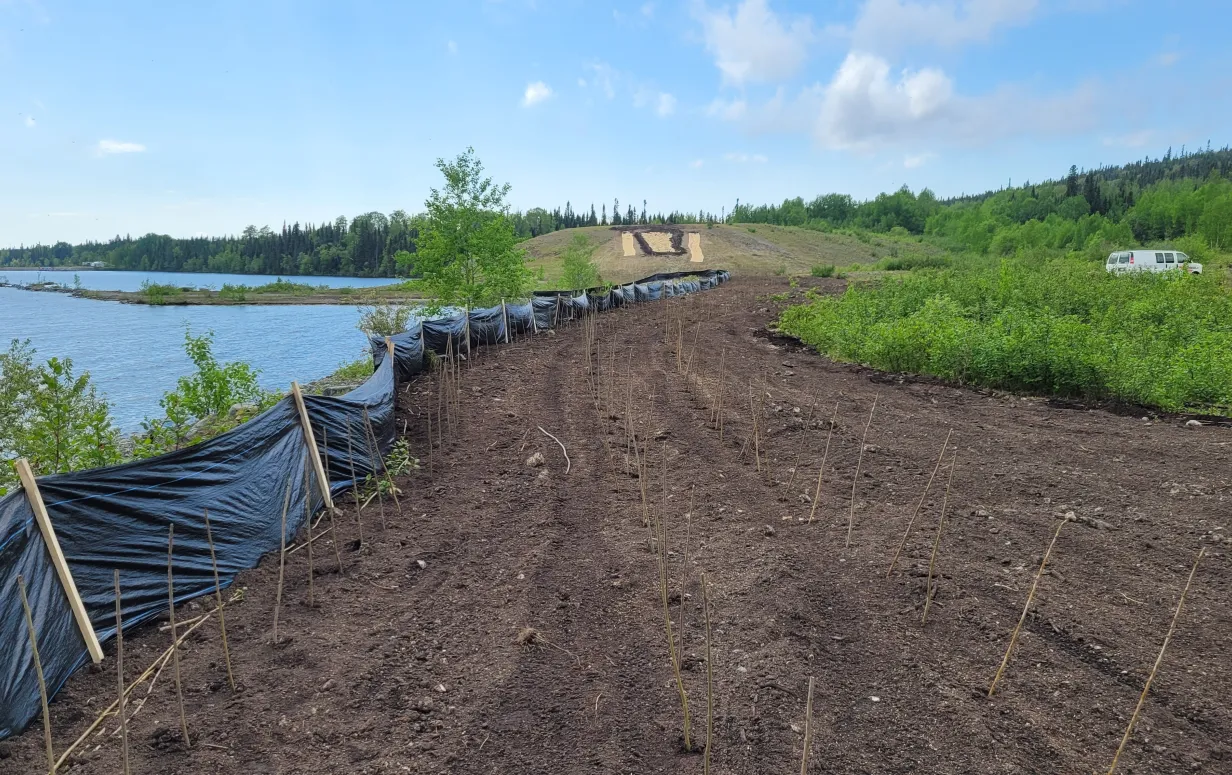 ©Viridis Terra Innovations
After restoration of waste rock piles.
Employment of a comprehensive approach that harnessed technologies such as rough & loose, tree and shrub cutting, and seedling with special out planting substrates tailored to the site conditions. Our innovative utilization of SYLVENTM technology, among others, ensured remarkable success in establishing indigenous species. An essential aspect of our restoration strategy was the judicious use of resources, as we achieved restoration without the need for any organic or mineral amendments.